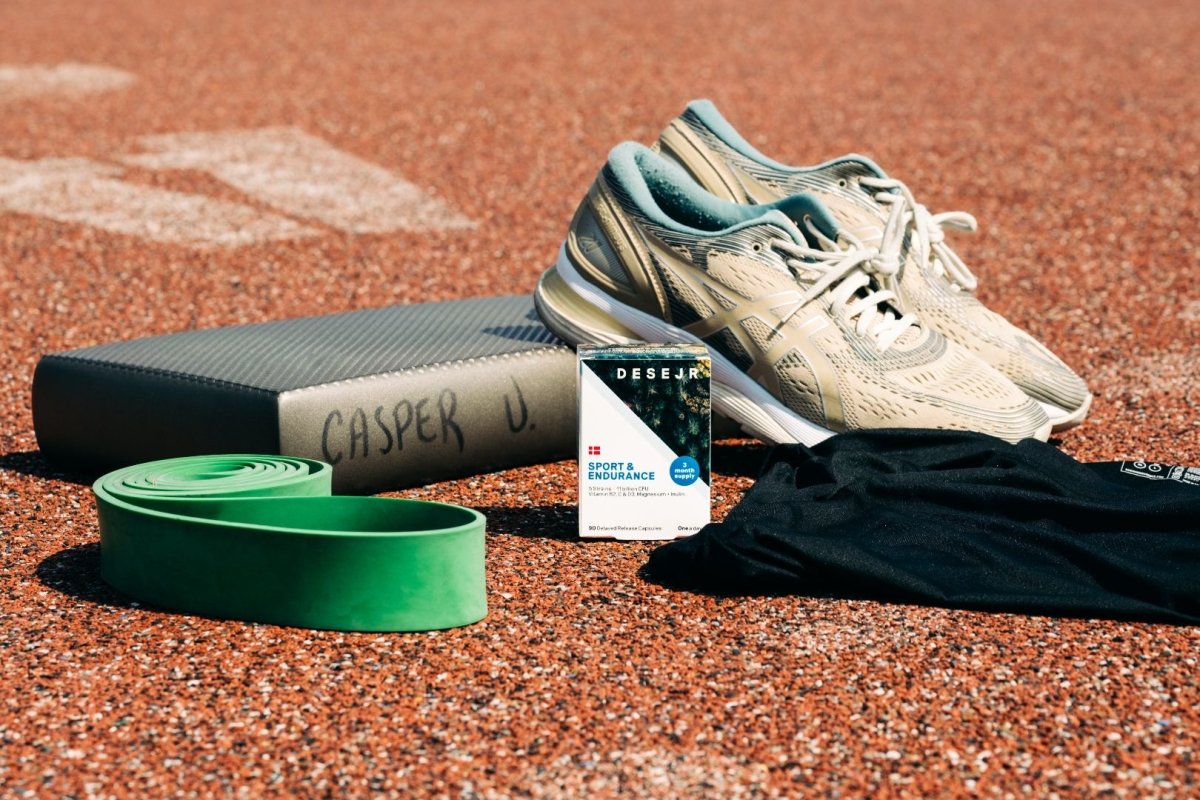 Are you ready to take your athletic performance to new heights? It's time to unlock your true potential and push beyond your limits. Alongside a well-rounded training regimen and proper nutrition, dietary supplements can serve as powerful allies in your journey towards greatness. In this blog post, we'll explore the world of key dietary supplements for athletes, focusing on how they can enhance your training and boost your overall performance. Get ready to fuel your body with the nutrients it needs to thrive!
1. VITAMIN D: THE SUNSHINE NUTRIENT FOR THE CHAMPIONS
Let's start with a supplement that's crucial for athletes seeking optimal performance: Vitamin D. Known as the "sunshine vitamin," Vitamin D plays a vital role in supporting bone health, immune function, and muscle strength. Exposure to sunlight is the primary source of Vitamin D, but many athletes may struggle to get enough, especially during the winter months. Supplementing with Vitamin D can help ensure you maintain adequate levels, supporting your overall well-being and athletic prowess.
2. MAGNESIUM: FUELLING MUSCULAR POWER AND ENDURANCE
When it comes to maximizing your training sessions, magnesium should be on your radar. This essential mineral is involved in over 300 biochemical reactions in the body, including energy production, muscle contraction, and protein synthesis. By supplementing with magnesium, you can support optimal muscle function, reduce fatigue, and enhance both power and endurance during intense workouts. Give your muscles the fuel they need to perform at their best!
3. CURCUMIN: TURMERIC'S BEST POTENT PERFORMANCE ENHANCER
Curcumin, the active compound found in turmeric, has gained significant attention in the world of sports nutrition. This powerful antioxidant possesses anti-inflammatory properties that can help combat exercise-induced inflammation and support recovery. Curcumin may also promote joint health, reduce oxidative stress, and aid in maintaining optimal cognitive function. Incorporate curcumin into your routine to protect your body and stay at the top of your game.
4. PROBIOTICS AND INULIN: GUT HEALTH FOR PEAK PERFORMANCE
Don't underestimate the power of a healthy gut when it comes to reaching your athletic goals. Probiotics and inulin, a type of dietary fiber, work in harmony to support a flourishing gut microbiome. Probiotics promote digestive health, enhance nutrient absorption, and contribute to a strong immune system. Inulin acts as a prebiotic, nourishing the beneficial bacteria in your gut. Together, they optimize nutrient utilization, boost your immune system, and aid in post-workout recovery.
5. THE B-VITAMIN COMPLEX: ENERGY AND FOCUS AMPLIFIERS
The B-vitamin complex, including B12, B6, and B9 (folate), is essential for energy production, brain function, and red blood cell formation. These vitamins help convert food into usable energy, allowing you to train harder and longer. They also support mental clarity and focus, crucial for maintaining optimal performance during intense workouts. Ensure you're getting enough B-vitamins through a balanced diet or consider a supplement to amplify your energy and concentration levels.
6. SUPPORTING NUTRIENTS: ZINC, IRON, VITAMIN C, SELENIUM
In addition to the aforementioned supplements, it's important to address the role of key nutrients like zinc, iron, vitamin C, and selenium. Zinc supports immune function and aids in protein synthesis, promoting muscle recovery and growth. Iron is essential for oxygen transport, preventing fatigue and optimizing endurance. Vitamin C acts as an antioxidant, supporting immune health and reducing exercise-induced oxidative stress. Lastly, selenium plays a crucial role in maintaining optimal thyroid function and overall health.
BOTTOM LINE
Incorporating key dietary supplements into your training regimen can provide that extra edge needed to propel your performance to new heights. Remember, consult with a healthcare professional before starting any new supplement regimen. With the right mindset, hard work, and the support of dietary supplements, unleash your true potential and become the champion you were meant to be!
Disclaimer: The information provided in this blog post is for educational purposes only and should not be considered as medical advice. Consult with a healthcare professional before starting any new supplement or making changes to your existing regimen.
---