In it for the long run
At DANISH ENDURANCE we care about sustainability. We are constantly working to improve our manufacturing processes to reduce our environmental footprint. We are still far from perfect, but we continuously try to improve and educate ourselves to incorporate sustainable thinking into our production practices, encompassing sustainable products as well as eco-friendly packaging.
We promise that we work hard every day to reduce our footprint and strive for a more sustainable world. Keep reading to find out about our sustainability projects and areas of development.
Products designed to last
This means investing in high-quality fabrics that can be sourced sustainably. We want you to enjoy high-quality products that feel good, are functional, durable, and long-lasting. To be able to offer sustainable sportswear and clothing, we only use materials that live up to our sustainability and quality requirements.
We strive to be better and improve, so our product development team is always on the hunt for new low-impact materials. Along these lines, we introduced four more eco-friendly materials to our product selection: organic cotton, bamboo, recycled polyester, and modal. Read more about the advantages of our materials below.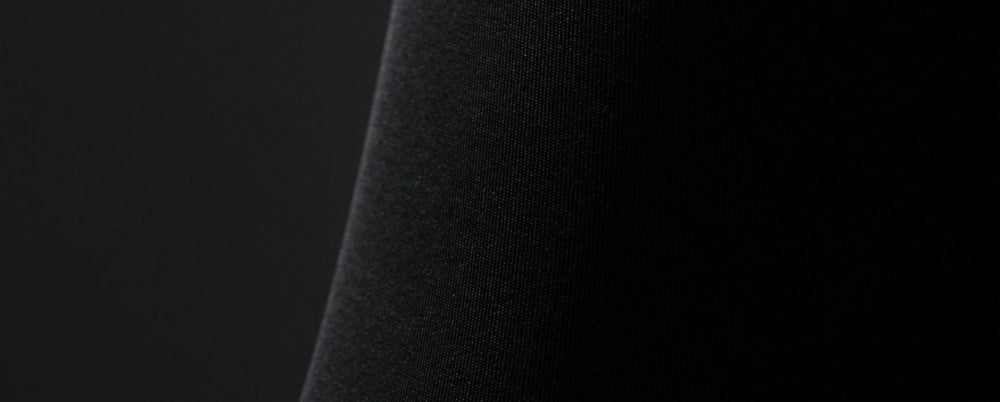 Materials
Quality and durability are our top priorities. That is why we closely monitor our production processes and regularly perform quality checks by listening to our customers' feedback. It is our goal to design products that can last over the years and can live up to the greatest standards of endurance and workmanship – to buy less, more responsibly.
Organic Cotton
In 2019, we introduced our first underwear line for both men and women in organic cotton. The use of organic cotton helps to reduce the use of chemicals and pesticides that harm the environment. Due to this, organic cotton feels better on the skin and is especially recommended when fighting skin allergies.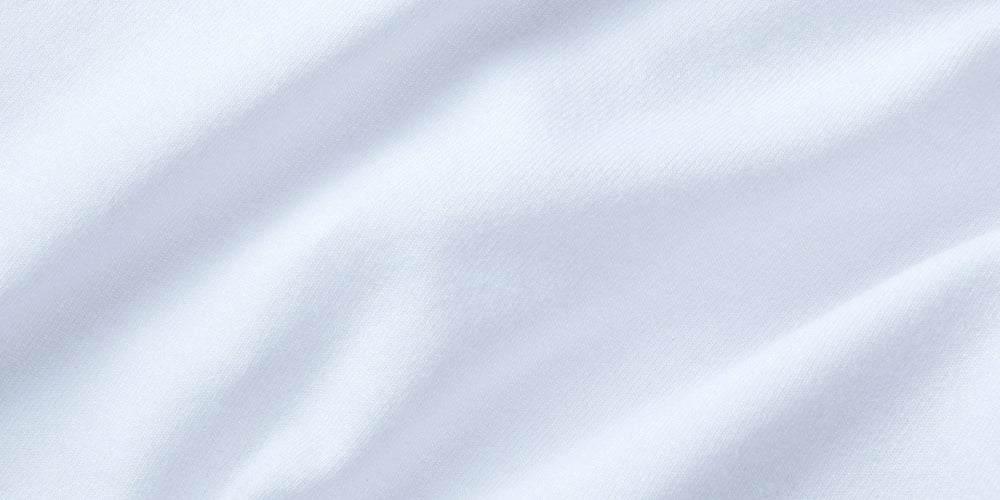 Bamboo
Bamboo is a fast-growing grass with self-regenerative properties that do not need to be replanted or require chemistry. Along the same lines, it absorbs five times more greenhouse gas than ordinary trees. These properties make the usage of bamboo an environmentally conscious choice and more sustainable than regular cotton.

Our premium bamboo viscose has a very soft and luxurious feel, is breathable and thermo-regulating. At the same time, bamboo has natural anti-bacterial and high-absorbency properties – up to 3 to 4 more absorptive than regular cotton fibers. Furthermore, bamboo naturally offers additional protection against UV rays.
Recycled Polyester
Made from post consumers' waste, using recycled polyester allows us to save up resources in comparison to the virgin fabric. Our premium recycled polyester is GRS certified. Our recycled polyester is breathable, lightweight, and moisture-wicking.
Modal
We choose to include modal in our selection of materials as it is both sustainable and has a great feel. Modal is made out of beech tree pulp. Its production requires considerably less water than regular cotton.

Due to its unique properties, modal is very well received in the fashion industry. Not only is the material breathable and lightweight, but it is also super soft and stretchy. For our Modal T-shirts, we blended modal with organic cotton to increase the durability of our products.
Mulesing Free Merino-Wool
To protect animal welfare, we strive to use mulesing-free Merino wool coming from Europe. This way, we are able to ensure the sheep are not harmed during the shearing process.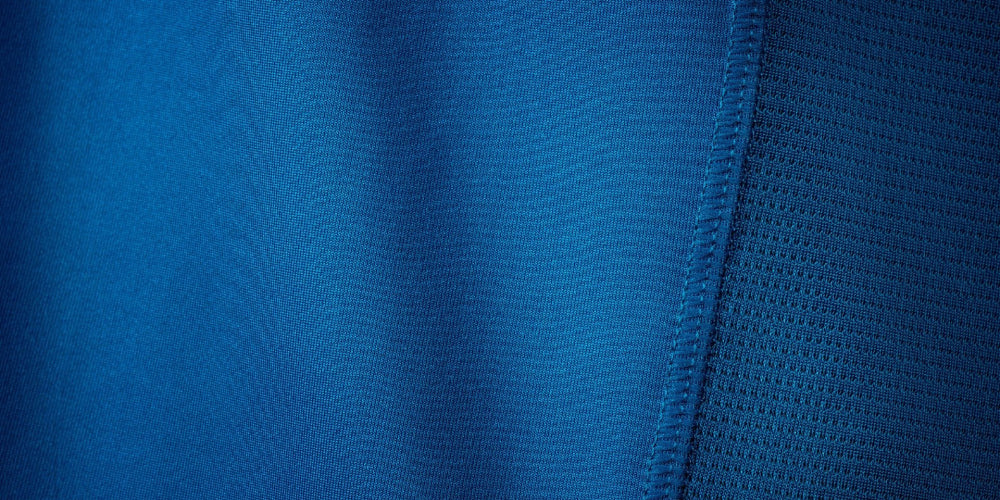 Sustain
In 2020, we launched our Sustain line, our first sustainable clothing collection focused on the usage of recycled materials. We extended our selection of sustainable products with workout t-shirts made from recycled polyester.

Our Sustain sports t-shirts use between 7 to 10 recycled PET bottles, depending on the size of the shirt. The t-shirts are OEKO-TEX® Standard 100, GRS and bluesign® certified. This means that our Sustain t-shirts do not only possess excellent breathable and moisture-wicking properties but also live up to high sustainability standards – to run comfortably and sustainably.
Certificates
To ensure that our products are of high quality and live up to our sustainability standards, we work with different certifications.

For more information, see the section below to understand what these certifications are and why they are important to us.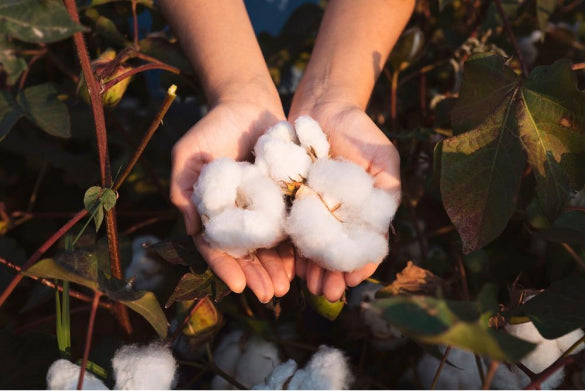 OEKO-TEX® Standard 100
The majority of our products is made of OEKO-TEX® Standard 100 certified materials. The OEKO-TEX® Standard 100 certification proves that all components of a product are free of harmful substances and therefore pose no harm to health for the consumer.
Global Recycled Standard
The GRS certification verifies the usage of recycled materials and environmentally, socially, and chemically responsible production practices. This way, sustainable working conditions can be ensured as well as the minimization of the negative impact of production.
GOTS - Global Organic Textile Standard
By achieving a GOTS certification, the organic status of products is verified. This concerns the production process from harvesting over socially and environmentally responsible manufacturing up to labelling.
bluesign®
The bluesign® label identifies textile products that meet specific standards regarding materials and production. These relate to high consumer safety, minimizing the negative environmental and social impacts of manufacturing, and the responsible usage of resources.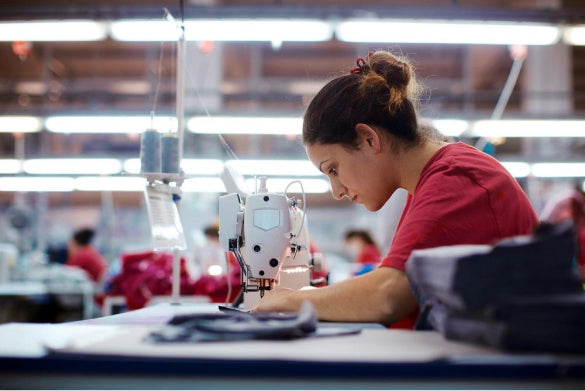 Business Social Compliance Initiative
The BSCI Certification is awarded when meeting specific work guidelines such as the International Labor Organization (ILO) and other universal guidelines. The initiative aims at improving working conditions in the retail industry.
Goodbye Plastic Bags!
We are gradually saying goodbye to single-use packaging and shifting towards recycled paper packaging. The switch to recycled packaging allows us to save almost 2 million plastic bags in 2020 – for a greener, happier world.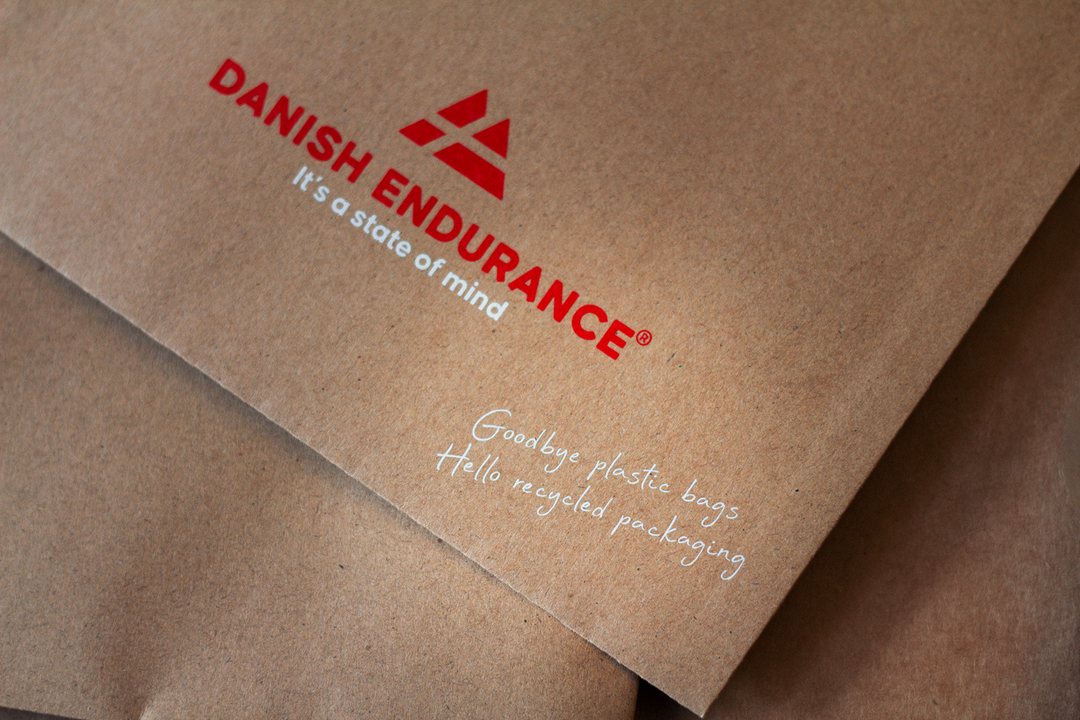 Production Facilities
We choose our partners carefully. We only work with trusted factories that ensure fair working conditions and are free of child and forced labor. In addition, we focus on quality, customisation and processing, but also on the certifications they can provide - to ensure high-quality and reliable products.