WAKE UP YOUR BODY: OVERCOME TIREDNESS WITH IRON + VITAMIN C AND OTHER BENEFITS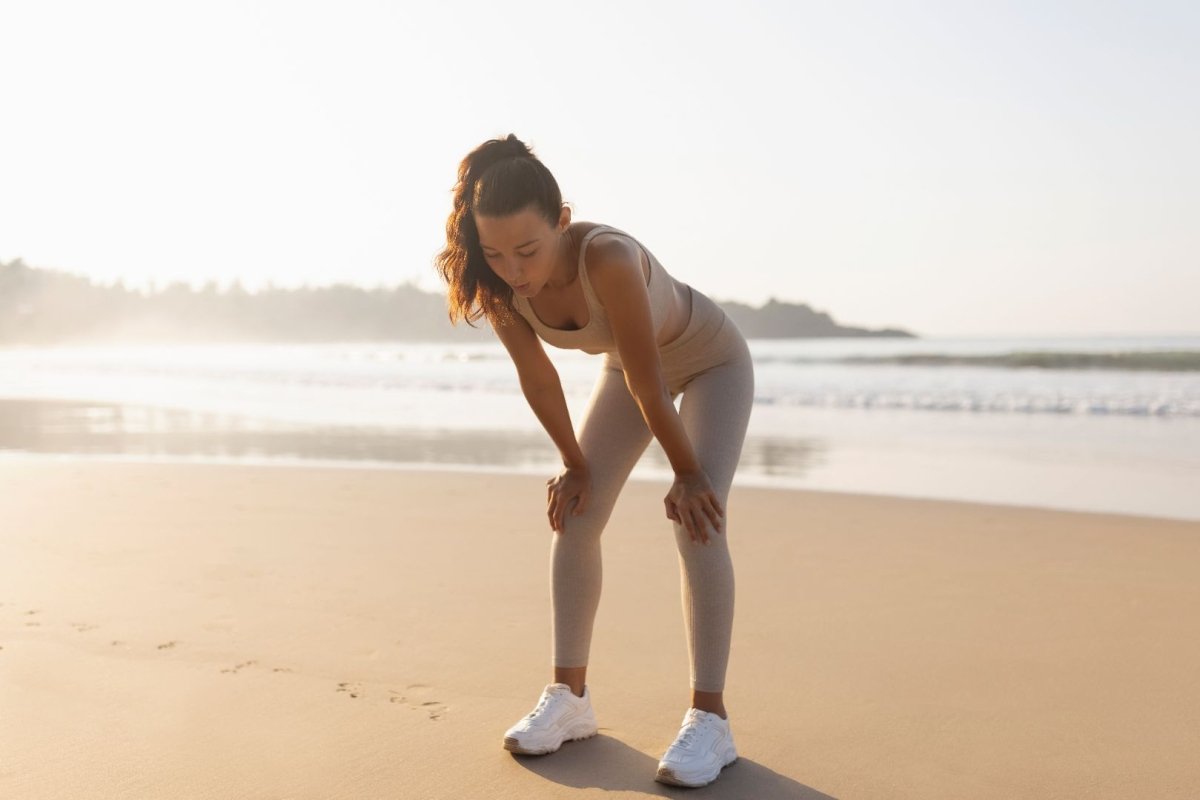 In our fast-paced lives, tiredness and fatigue can often feel like unwelcome companions. The demands of work, family, and social commitments can leave us yearning for an energy boost to power through the day. Fortunately, nature provides us with an incredible duo—Iron and Vitamin C—that can help us overcome tiredness and embrace vitality. Let's dive into the world of these essential nutrients and explore the remarkable benefits they offer.
ENHANCED IRON ABSORPTION: UNVEILING THE IRON-VITAMIN C CONNECTION
Iron, a mineral that holds a pivotal role in our overall health, is indispensable for the production of hemoglobin—a protein that transports oxygen from the lungs to every corner of our body. While iron is abundantly available from both plant and animal sources, the absorption of iron from plant-based foods can be less efficient. This is where the hero of our story, Vitamin C, enters the scene.
Vitamin C, also known as ascorbic acid, is a potent antioxidant renowned for its immune-boosting properties. However, its benefits don't stop there. When paired with iron, Vitamin C becomes an absorption superhero, transforming non-heme iron (found in plant foods) into a more absorbable form. This dynamic duo ensures that your body maximizes its iron uptake, a crucial consideration for individuals with increased iron requirements, such as pregnant women, those combating iron-deficiency anemia, or dedicated vegetarians/vegans.
ELEVATE YOUR ENERGY: IRON FOR VITALITY AND REDUCED FATIGUE
Imagine a world where fatigue takes a back seat, and you wake up each day feeling energized and ready to conquer whatever lies ahead. Iron plays an indispensable role in making this a reality. By boosting your red blood cell count and supporting the transport of oxygen throughout your body, iron fuels your energy levels and helps you bid adieu to fatigue.
Our Iron & Vitamin C Tablets are meticulously formulated to be your partner in the fight against tiredness. With each tablet delivering 14mg of pure iron, you're armed with the necessary tools to seize the day with vigor. Say goodbye to sluggish mornings and hello to a renewed sense of vitality.
ACEROLA EXTRACT: NATURE'S VITAMIN C EMISSARY
At the heart of our Iron & Vitamin C Tablets lies Acerola extract, a natural source of Vitamin C derived from the Acerola cherry. This extract not only bolsters the immune system but also elevates the absorption of iron, ensuring that your body reaps the full benefits of this essential mineral. Acerola's natural synergy with iron paves the way for enhanced energy and reduced fatigue, making it an integral component of our vitality-boosting formula.
GENTLE ON YOUR DIGESTIVE SYSTEM: THE IRON BISGLYCINATE ADVANTAGE
We understand that optimal health extends beyond nutrient absorption—it encompasses the comfort of your digestive system as well. That's why our Iron & Vitamin C Tablets employ Iron Bisglycinate, a form of iron that is gentle on the stomach and minimizes the risk of digestive discomfort. You can now embark on your journey to vitality without worrying about unpleasant side effects.
MORE THAN JUST ENERGY: A COMPREHENSIVE WELLNESS SOLUTION
The benefits of our Iron & Vitamin C Tablets extend beyond energy enhancement. As an integral component of red blood cell formation, iron contributes to the normal function of your immune system, fortifying your body's defenses against illnesses. Additionally, our formula is meticulously designed to contribute to the reduction of tiredness and fatigue, ensuring you're equipped to face life's challenges head-on.
CERTIFIED QUALITY: A PROMISE OF EXCELLENCE
When it comes to your health, compromise is not an option. Our Iron & Vitamin C Tablets are manufactured and lab-tested in Germany, adhering to the highest standards of quality. Produced in GMP/HACCP-certified facilities, these tablets reflect our unwavering commitment to providing you with a product that aligns with your wellness goals.
EMBRACE VITALITY TODAY: YOUR JOURNEY TO RENEWED ENERGY
In a world brimming with commitments and aspirations, vitality is the cornerstone of a fulfilling life. With our Iron & Vitamin C Tablets, you have the power to awaken your body, bid farewell to tiredness, and welcome an era of renewed energy. As you embark on this journey, remember that your wellbeing is our priority. Our 100% vegan, allergen-free, and meticulously formulated tablets are a testament to our dedication to your health and vitality.
So, why wait? Seize the day with the energy you deserve—order our Iron & Vitamin C Tablets here and embrace a life redefined by vitality and wellbeing. Your journey to overcoming tiredness and unlocking newfound energy begins today.
---